Danger Equipment Locked Out By Includes Glow Lockout Tags | LOTAG1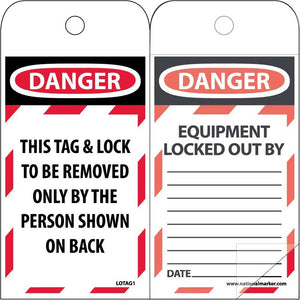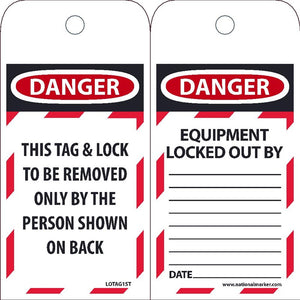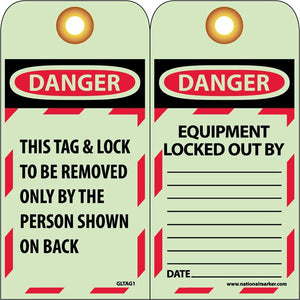 Use Lockout Tags to prevent accidental or unexpected start up or release of stored energy when working on equipment and machinery. Stock products are available in unrippable vinyl, encased lamination, or jumbo self-laminated tag material.
Model Number: LOTAG1
Size: 6" x 3"
Materials: Glow Unrippable Vinyl With Grommet, PolyTag With Hole, Self Laminating PolyTag With Hole and 

Unrippable Vinyl With Grommet
.015 Unrippable Vinyl
Chemical resistant and is ideal for any industrial tag application.
PolyTag
an economical and durable alternative to unrippable vinyl tags. Made of synthetic paper with a tensile strength of 3400 PSI.
_________________________________________________________________________________________________________________